I understand that the coronavirus pandemic brought nothing good to the job community. However, the job community has never been that good, Covid-19 made it worse. How to make money while at home could be the breakthrough you need in your life right now.
That's why I have decided to let you know how you can earn without moving out of your home. Isn't that interesting? The year 2022 should bring unimaginable success once you follow the tips I share in this post.
In 2021, I made a bold decision to start blogging, and it has already paid well since then. That's why I trust in the power of continuous improvement, and I think you can make some changes in your financial life this year.
Now,
How Do You Make Money While at Home?
Is it possible to make money while at home? If you doubt that, I need you to focus now and see the possibility.
Let me start with what I love most:
1. Make Money While at Home Doing Writing
Writing has never been more popular before than in the current days. A long time ago, it used to take months, if not years, to publish a book.
Websites were only for big companies and publishers. But thanks to the ever-growing internet community. It's now possible to write and publish content on your website for free. And as a result, you can also reach millions of audiences worldwide without any restrictions.
There are billions of websites globally, and all of those websites need content. And they don't just need content. They need quality content that would rank on Google and other search engines.
So, if you can take the right course and venture into freelance writing, you can comfortably make money while at home. The incredible thing is that you can get freelance writing jobs on each site, provided you deliver high-quality copies.
When I started freelance writing in January 2021, I did not know how to write winning bids. But that was until I met the founder of Freelancerkenya, Walter Akolo, who guided me through his course.
If you want to skyrocket in freelance writing, you should need to make daily improvements to your new career. It's easy to start and manage a freelance writing career if you put in the right effort.
Where Do You Get Writing Jobs?
Once you learn how to write and engage clients, you can go ahead and start searching for writing jobs.
Upwork is a site where you meet potential clients. You will need to write proposals for the jobs you like on the site. If the client loves it, they usually get back to you. Get the complete guide on how to succeed on Upwork here.
Freelancer is a site similar to Upwork where you will find the jobs that clients have posted then you apply for them. You can join the Freelancer job board here.
Fiverr works differently from Upwork and Freelancer. On Fiverr, you need to set up your gigs, and the clients will find you instead.
Problogger is another site where you get clients who have posted jobs, and then you apply for the one that suits you.
To succeed in freelance writing, here are the guidelines and some other job boards where you can get freelance writing jobs.
2. Do You Have Some Lovely Photos? Sell Them!
Selling your images online is another way to make money while at home. Due to the continuous growth of technology, it's easy to get a phone with a high-resolution camera. And that is enough to help you sell your photos.
The billions of websites still need high-quality photos that they use in their content. There is no online publication that doesn't have pictures. So, as much as they can get free images, most organizations still buy high-quality photos from trusted sources (that could be you).
I don't know anyone who doesn't like to take photos. But I know that only a tiny percentage earns from their pictures. So therefore, I want us to change that. Just ensure you take lovely, sellable photos from now onwards.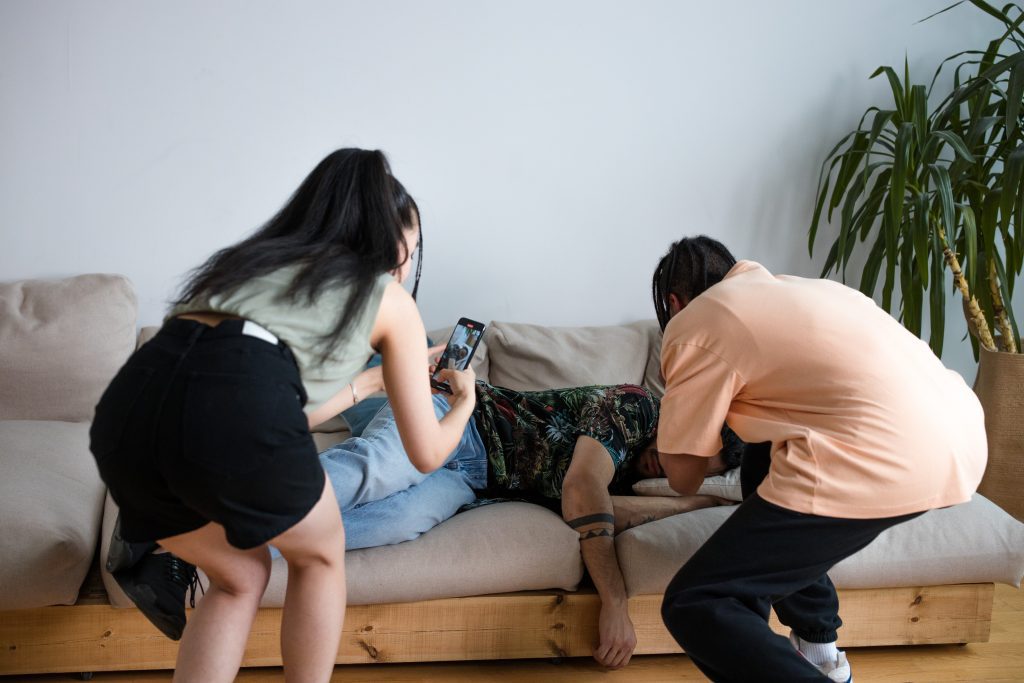 Now,
Where Can You Sell Your Photos?
Adobe Stock is the oldest site where you can sell your photos. It has been live for more than ten years. Once you post your photos here, there is a guarantee to reach a vast customer market with potential buyers.
Getty is yet another site where you can sell photos. However, you have to apply by sending your best photos, and they will decide whether to accept you on either Getty or iStock.
You can join Getty images here.
Shutter stock is another photo marketplace that has been in existence for a long time. Once you become a Shutter Stock contributor, you get your share once an individual purchases your photo.
There are other sites where you can post your photos and earn money whenever someone buys your photo.
3. Make Money While at Home Doing Affiliate Marketing
Affiliate marketing is one of the easiest ways to earn money online since you don't have to create your products. But it will only be successful if you have a huge following, whether on your website or social media.
Growing your social media followers will be a great idea if you have no website and would like to succeed in affiliate marketing. But, of course, every merchant has hopes with affiliates who have substantial social media following.
For instance, let's use Facebook Pages as an illustration. Suppose you have over 10 million page likes and followers on Facebook. Then, a seller will know that their product or service will get to at least 10 million individuals in a short while once they engage with you. Therefore, once you have a substantial social media following, you will sign contracts to run advertisements for brands and companies.
Just ask yourself how many hours you spend on social media daily. What if you can devise a way to earn money from it? And the fantastic thing is that you don't have to move from your house to do affiliate marketing.
4. Make Money While at Home Doing Blogging
What tickers in your mind when you hear about blogging? Maybe you could think that blogging is all about spreading gossip and other related things.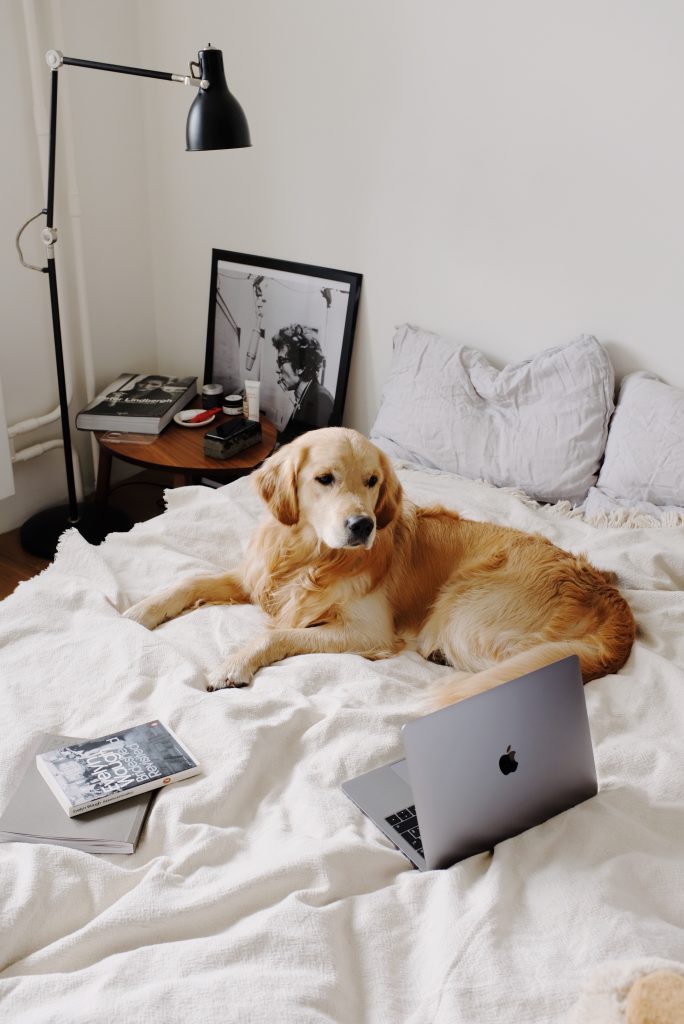 But that's not the case. Instead, blogging can be as good as publishing high-quality information to help individuals. But do you know there are several ways to earn through blogging? Let's have a look.
How to Make Money While Blogging
Affiliate marketing could be the easiest way to earn money blogging, but that will be effective if you have massive traffic.
Google AdSense is a system that places advertisements in your blog posts and other pages. Once a visitor clicks on any ads, you stand to earn some commission. You should also have massive traffic on your blog to see good results.
Guest posting. Once your blog becomes successful, you can get many requests from other bloggers to do guest posts on your site. And you will charge them for that.
Once your blogging is successful, you can get high-quality clients who need you to help them with their websites.
If you need to start a successful blog, don't hesitate to follow the guideline I have written about that. You will get extensive knowledge of starting a blog and making it successful.
5. Do You Mind Being a Virtual Assistant?
Some organizations don't want to have space for multiple staff. Instead, they hire full-time virtual assistants to help them with administrative services. Being a virtual assistant allows you to access tools you need to work with while at home.
In most cases, you have to be available each day during the company's working hours. That's why you need to work hand in hand with the company's time zone. For instance, if you are in Kenya and working for a company in the US, you will primarily work during the night hours.
To work perfectly as a virtual assistant, you need to have a laptop and fast internet connectivity.
In most cases, you will have to be familiar with social media, blog post writing and publishing, web design and development, graphic design, and other internet-related tasks. However, some clients also need qualified assistants in data entry and statistics.
Like any other job, you have to get proper training if you need to succeed in this particular field of making money while at home.
6. Make Money While at Home Selling Courses Online
Since the inversion of the Coronavirus pandemic in the world, it has been advised to avoid congested areas. As a result, millions of schools closed down for an extended period to let the wave pass, which is taking longer than expected. Sad!
However, school closures did not prevent the transmission of knowledge. Tutors started online courses that they have been selling to individuals all over the globe.
You don't have to be a tutor to sell online courses. As long as you have proven experience in teaching, you can sell your expertise and make money while at home.
For instance, when I needed to learn about writing, I joined the Upwork Mastery Course by Walter. And I don't regret any bit about buying the course.
Therefore, don't sleep on that if you are a pro in a particular sector. Instead, ensure you start earning money from it. Then, you can publish, market, and sell your courses in Thinkfic.
7. Are You Good at Storytelling? Sell Your Ebooks
Gone are the times when you could wait for months or even years to publish your books. In this current era of the internet, you can write and publish any short book or any other kind of book within days.
However, it doesn't have to be a storybook. You can write educative ebooks to help the readers accomplish some goals in their lives. You can sell your ebooks locally in your social circle, but it will be good to publish on the Amazon KDP.
Once you publish your ebooks, you will have to start making money at home. That's a good idea to create a passive income stream. And you won't move an inch to do so!
8. Do You Mind Starting a YouTube Channel?
A YouTube channel is another marvelous way to make money at home without moving an inch. I'm sure you've heard about YouTube, and you probably know how to use it.
But do you know that you can make money while at home while posting copyright-free videos on YouTube? It's not a must to be an artist or a comedian to earn money on YouTube.
Instead, you can also teach people how to cook a particular meal or master a specific skill. Furthermore, you don't have to post your face on the channel. Instead, you can combine clips and images and add your voice or written words.
That's how I do it on my Youtube channel, have a look at one of the videos here:
To earn through YouTube, you need to have at least 1000 subscribers and 4000 watch hours of original content. Therefore, you can market your channel through paid advertisements or social media sharing.
9. Can You Offer Business Consultancy Services?
If you are good in business management through experience or learning, you can offer consultancy services at a cost to business owners. Remember that no one wants to fail in the business they do. That's why most owners would prefer to get professional guidance to run their businesses.
You can create an online space like a website for that purpose or your Facebook page. Once you prove that you can handle various business crises, you will get referrals from your clients.
You have to create a responsive communication channel to engage directly with your clients while at home. Therefore, you can try out the Aweber Email marketing tool to reach out to your audience.
What Next?
Since you now have an idea of making money at home, why don't you try out one or several of the ideas? My goal is to grow together with you by ensuring you get the crucial tips for gaining financial freedom. Once you make enough money, don't forget to save money when doing online shopping.
Ensure that you sign up for my mailing list, and you will get several of these helpful tips. See you soon!
---