Learning how to save money as a beginner is something that can skyrocket your journey to financial freedom. Saving money as a beginner is never going to be an easy task. The Covid-19 pandemic has proven the importance of having some savings somewhere. Many lost their day jobs during this time, and most have starved—for the first time.
It's always good to know how to survive an economic crash. But, can you imagine having no savings and you happen to lose your job? In one of my previous posts, I talked about why you should never depend on your paycheck alone. Instead, always have something else to lean on.
After I graduated from the university, I learned how hard it was to get a sustaining job. So I started saving to get a better tomorrow, which is why you can see me here. However, before I can show you the tips to save money as a beginner, you need to know why you should save money in the first place.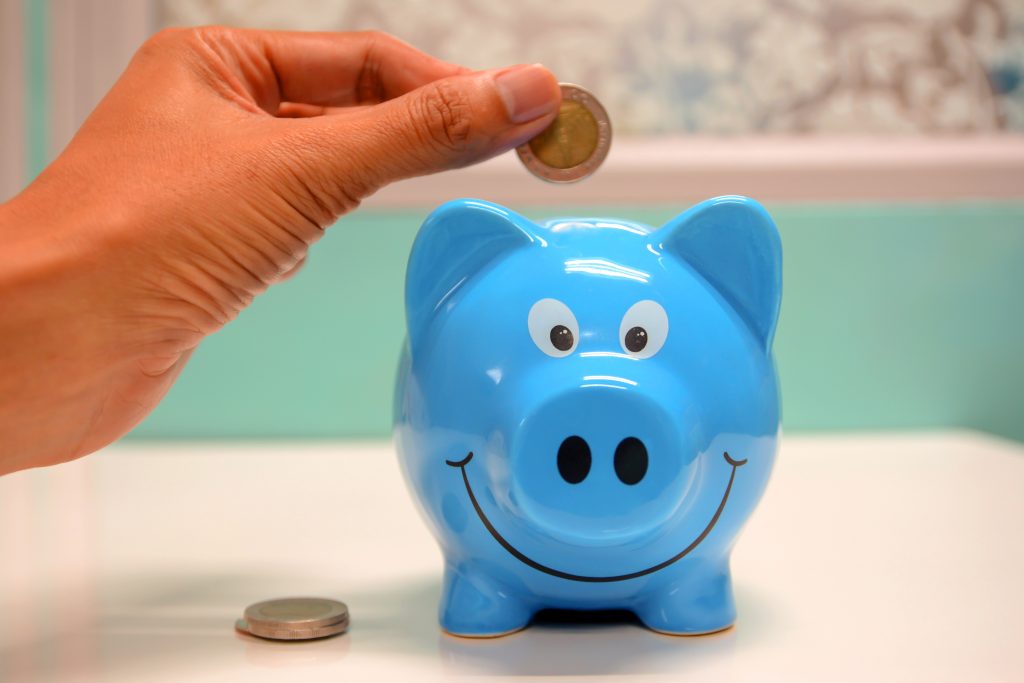 Let's know the benefits of saving money as a beginner
You will not have any financial surprises. When I say financial surprise I mean whereby your main job is not able to sustain you. When this happens, you may as well depend on your savings before you get back on your feet again.
It's the first step towards your financial freedom. Saving money opens doors for financial growth. For instance, if you want to start a business, you need to have some cash with you.
There will be no great emergency for you since you have a financial backup. No one likes emergencies like sickness or accidents but they happen to us anyway.
You will be able to invest in bigger plans. No kind of investment that doesn't require money.
I know you are now yearning to get all those benefits that you will get after saving money. But don't worry about that because I got your back.
Know your WHY
Before you start to save, you should know the reasons why you need to do it. Understanding the reasons to save money will help you to have some targets and specific goals.
As a beginner, saving is not always a walk in the park. If you have a history of being a spendthrift, you need strong reasons to start saving.
Some people save money for retirement, which is not a bad idea. But that's a very long-term goal, which means that it will take many years to achieve financial freedom. This retirement saving goal keeps you poor until you are 60+ years old. But anyway, it all depends on your perspective.
The other lot of open-minded individuals save to do something shortly. This saving strategy is what I will always advocate. There are a lot of things that you can do with your savings.
Get the video version here:
The best things to do with your savings
Invest your money. Investment is the path to take toward financial freedom. Here are the basic things you should do before you make any investment.
Start a business. You can decide to save to do business that you are passionate about. Doing business can make you retire early, having gained financial freedom.
In cases of emergency, you can also use your savings, but I would recommend you have specific savings for emergencies. In short, they have different kits for investment and emergencies.
You can use your savings to further your education. It's not always good to keep on nagging people to pay your higher education tuition fees. You can as well save to pay for it yourself.
The ideas mentioned above are the best when it comes to using your savings. However, if it's an investment, make sure to invest wisely. The same applies to business; make sure to take calculated risks before you lose all your savings.
Before we proceed, kindly subscribe to my blog using the form below.
AWeber Exception Occurred: NotFoundError
Tips to save money as a beginner
1. You need to have a budget
You can not earn as you spend everything and expect to have a better tomorrow! Yes, that's the truth.
Tracking your spending is one of the best things you can do while climbing the ladder. First, I want you to look at what you bought the previous month, was it all necessary? Then, I want you to write down the priority monthly expenses. Finally, you can use the 50/30/20 budgeting rule. 50% of your income goes to essential needs, 30% to wants, and 20% to savings or investments.
Having a budget that you follow strictly helps you to cut off unnecessary expenses. For example, the day I started budgeting my little salary back then, I noticed that I could save half of it. It was miraculous because I never thought it was possible to achieve that.
2. Have multiple streams of income
I usually say that having multiple streams of income is the best way to succeed financially. This is because numerous streams of income will eventually bring more money, and you will save.
I know you are now asking where to get money for side hustles. Well, some side hustles like freelance writing does not require much money to start. You only need a fast internet connection and a smartphone and some guidance, of course. But if you have a laptop, the better. Indeed, most people use their smartphones and the internet for none valuable things.
When I started freelance writing, I downloaded the WPS office app on my smartphone, and that's how I earned my first dollars. You are not limited; as long as you have passion, you can do it too.
The truth is you can turn your smartphone and free time to be a gold mine. But how do you do it? Start by reading the tips in one of my previous posts about freelance writing. Therein, you will get guidance on how you can start your freelance writing business.
Having several streams of income will make it possible to save money as a beginner.
3. Cut your expenses
Know all your priorities while spending money. Spending aimlessly on what you find on your way will do more harm than goInstead, do. Instead, do not buy what is not necessarily important at the moment. That way, you will be able to save some coins.
4. Ask for discounts
Asking for discounts is another tip that can help you as a beginner to save money. Not all merchants will give you discounts without asking for them. They eventually give offers, but not all the time. For instance, buying kitchen wares on Amazon has a discount. But not all the time you will get those discounts not unless you ask for them.
You may find yourself saving even if it's 20% of what you could have initially paid. Then what do you do? Save the rest of the money.
5. Carry your lunch box
If you do some little maths on what you spend for lunch at work, you will find that it's quite a significant amount of money. But you could avoid that by carrying your lunch from home.
6. Walk or ride a bicycle to work
If you walk to work, given that the distance is short, you will save the money you could have used for transport to and from work. However, if the distance is longer, you can opt to buy a bicycle. It's a one-time cost, and you will save money in the long term.
In addition, walking or riding a bicycle to work has proven health benefits for your body.
7. Reduce debts so you to save money as a beginner
You will never be able to save money as a beginner when you are drowning in debt. The little you get will always pay for those debts. In addition, the pressure from the creditors is enough to give you unrest.
If you need to take a loan, first ensure that you can comfortably repay it on the agreed period. And, second, don't you ever borrow money to cater for none emergent things. If you already have debts, you can focus on debts that have high-interest rates.
If you have no debts, it will be easier to keep some money for savings instead of rushing to pay off debts.
8. Always carry a shopping list if you want to save money as a beginner
Shopping makes one feel good. However, going shopping without a plan can make you spend more than you intended to. For instance, online shopping can cause you to spend more than you wished. That's why it's advisable to carry a shopping list whenever you are going for some shopping. I would also advise you to take an approximate amount of what you are going to spend. And the most important thing to learn how to save as a beginner is self-discipline.
9. Track your daily expenses
Recently, I noticed that these daily expenses, like vegetables and bread, could sometimes cost too much without knowing. However, if you track those small purchases that you make daily, you may find a leeway to get some funds to save.
In addition, tracking your daily expenses will allow you to remove any unnecessary costs, and you will also save some cash. If you have a smartphone or a laptop, you can create an excel sheet. But if you don't have those, then you can as well write in a notebook.
10. To save money as a beginner, you need to change your habits
Yes, your habits will matter when it comes to saving money. But, unfortunately, with some lousy habits, like many partying and entertainment, you may never be able to save a single coin. But why? some bad habits are addictive, and eventually, it becomes hard to manage and control them.
Instead, you can focus on adopting the rich habits discussed in one of my posts. That way, you will be more responsible and have a strong desire to succeed. And that's where you will know the importance of saving money.
11. Set money-saving goals
Setting a money-saving goal keeps you going in the whole saving process. For instance, you can set a target to save $1000 within one year. Since you want to achieve the goal, you will work tirelessly to make it to that point.
You can even promise yourself a vacation once you hit that saving goal. That way, you will have the motivation to move on toward the saving destination.
12. Use Automated saving tool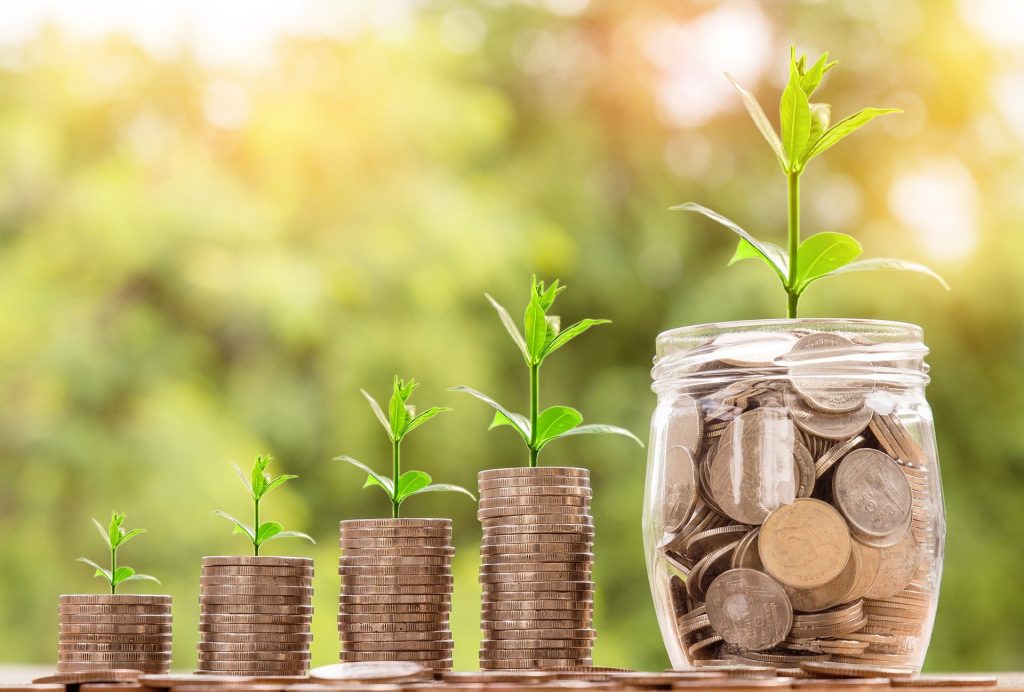 If your bank offers an automated tool to save money, you can liaise with it to deduct some money from your account into the savings kit. An automated saving tool reduces procrastination. Once the saving date reaches, the bank automatically does the saving for you.
13. Unsubscribe from unnecessary plans
It's not rare to find yourself paying for multiple subscriptions on Spotify, Netflix, and Amazon. Of course, it's good to enjoy yourself with the latest movies and tunes, but you may not need them if you have saved money. Also, you can opt for free-to-air TV channels rather than monthly subscriptions.
14. Try to lower your cellphone bill
Mobile phone subscriptions usually take a lot of money, and it becomes hard to notice that because you spend little by little. However, if you do your calculations, you will find that calls, SMS, and data bundles take quite a significant amount of money.
You can choose less expensive monthly plans, and you will be able to save some money. But, again, you can limit the time you use in social media because it's the most significant way to use the data bundles.
15. Buy second-hand items
Sometimes, it's usually a good idea to buy second-hand things because they are cheaper than the new ones. There are full of websites that sell second-hand items at an affordable prices. You can always opt for second-hand household items, and you will be sure to save some coins in the long run.
Now that you know how to save money as a beginner…
You can adapt the above criteria, and you will be good to go. Always remember the reasons why you should save money. It would be best if you had a dedicated mind, and you will always win.
Share this article with your friends on Facebook, Twitter, Linked In, and other social media networks. Then, again subscribe to my blog using the form below, and you will receive excellent and educative articles like this one.
---