Online shopping is increasing daily, especially after the inversion of the CoronaVirus Pandemic. A lot has indeed changed concerning how you get items to your doorstep.
People could flood shopping malls and grocery stores many years ago to buy items. But that's not the case today. The continuous growth of technology is making things easier day by day. That's why I'm going to show you the best online shopping hacks to help you save more money.
We usually provide guidance on managing your money and the best ways to grow financially. Don't be left behind, subscribe to get our blog posts as soon as we publish them.
This post will show you 15 shopping tips and tricks to save money while making online purchases.
15 Online Shopping Hacks to Save You Money
1. Use coupons
Coupons are a good way to save money while shopping online. Many online stores display their product coupons on their websites. Alternatively, you can find the coupons on other websites promoting the products.
The best way to use a coupon code is first ensuring that it's current since online is full of information. Once you verify the authenticity of the coupon codes, you can copy and paste them into your shopping cart.
2. Sign in with different email addresses
Almost every online store has a subscription form where you fill in your details. They use your emails to send you offers and coupons for their products as soon as they have them.
If you want to get several product offers or coupons, you may consider using different emails to subscribe to the store's list. That way, you save more money while doing online grocery shopping in your favorite store.
3. Compare items from different online stores
Like physical stores, you can still compare item prices in online stores. For instance, if you want to buy a washing machine, you can compare it on Amazon, Walmart, and other online stores.
Once you make your comparison, always settle for the best offer but also check on the product quality. Remember that price should not compromise the quality of the product you need.
4. Leave items in the cart when doing online shopping
If you want to save money through online shopping, it's advisable not to be in a hurry. I would recommend you to have your shopping list at hand. After settling on the online store, you will shop, just add the items you have on the cart and leave them.
Since the store wants to make sales, they will follow up with you to know what happened to your purchasing decision. And that's the best chance you have to ask for discounts. Isn't that an online shopping hack?
5. Follow influencers to get hold of affiliate links
If you are an online shopping addict, influencer sites should be on the top list of your subscriptions. If you follow influencers and affiliate marketers, you will get lots of discounts when you use their tracked links. Most times, they usually share coupons and discounts on various products.
Both you and the marketers will gain from the online store. The influencer will get a commission from referring you, and you will get a discount for following their links.
For instance, you can get email subscribers using the Aweber email marketing program. By using the link, you stand to get discounts.
6. Learn to get free shipping
Most online stores offer free shipping when you shop for goods worth a specific amount. For instance, you can get free shipping on Amazon if you manage $25 on the cart.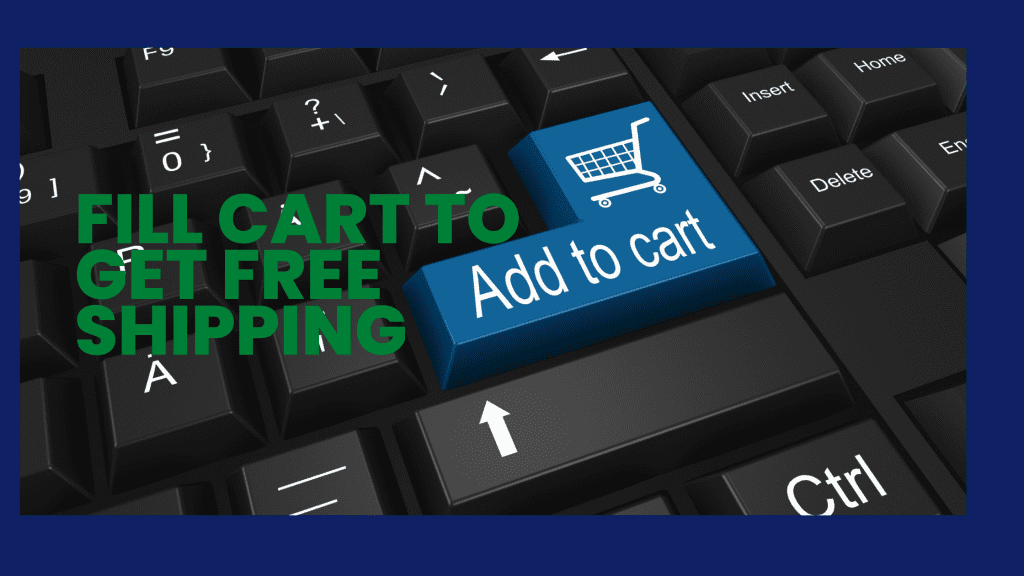 If you don't hit that target, you can use filler items to reach $25 for free shipping.
7. Make use of chatbots
Chatbots are a new technology for interacting with website visitors. They are automated robots, but you can use them to pass a message to the customer care desk.
Once you visit an online store, chances are, a message will pop up on your screen. The robot will ask you what you need, and that's the chance you have to ask for available discounts.
8. Follow an online store that offers your favorite items
It's good to follow up on online stores that offer products that you like. Once in a while, you will get discounts on products simply because you are a follower.
As a result, you will have saved money while shopping on that particular site rather than a new site.
9. Check for cashback rewards while shopping online
If you use some credit or debit cards, you stand a chance to get cash back on the items you buy. For instance, on Amazon prime day, you can use special cards to get cash-back rewards.
In the end, you will save more cash through this online shopping hack.
10. Subscribe for alerts from your favorite products
If you are a constant buyer of a certain product, it will be a good idea to follow its update. That will help you get updates on discounts whenever they are available. As a result, you will save money you could have spent if you didn't know about the discounts.
11. Consider getting loyalty store cards for online shopping
Most shopping stores give loyalty cards to their esteemed customers. Through the cards, you earn points whenever you shop.
Once you have several points, you can use them while shopping. The store might convert the points into cash or discounts.
Therefore, a loyalty card is a sure online shopping secret to help you save money.
12. Always peep in your mail inbox to check for discounts
It's an excellent idea to see your mail inbox from time to time. That will ensure that no discount or offer will pass without your knowledge.
Even if you are not buying at the moment, you will get to know the pattern that the store follows to give discounts and offers.
13. Learn about times and seasons when stores give out gifts
There are times when you get most things at a discounted price. For instance, there is always back-to-school offer, Christmas offers, discounts, and also gifts.
Therefore, if you want to save money while shopping online, you may have to keep these patterns at the back of your head every time you shop.
You can take advantage of these discount seasons to get items at a cheaper cost. In addition, you can participate in legitimate lucky draws to win gift vouchers during the festive seasons.
14. Make use of social media when shopping online
Social media is part of digital marketing that businesses use to reach out to a wide range of customers. The growth of social media is currently inevitable. In addition, the good thing about social media is that there is freedom of speech and expression. 
One thing you get from social media is live reviews of products. Therefore, if you need a certain product, you can get the information you need from social media sites.
You will know about the available discounts and still know whether the product is of high quality according to other customers' comments.
15. Shop from Wednesday to Friday
Most stores start giving discounts and offers from Wednesday to Friday. With that in mind, you will manage to save some money for something else.
Summary of Online Shopping Hacks
Since you know the online shopping hacks, why don't you go ahead and implement them? The good thing is that you can combine multiple hacks, and you will end up saving plenty of cash.
And that's excellent, especially during these harsh economic moments when every price tag is skyrocketing. Remember that you can only gain financial freedom if you choose to manage your money wisely. Feel free to comment on more tips to save money while shopping online.
---